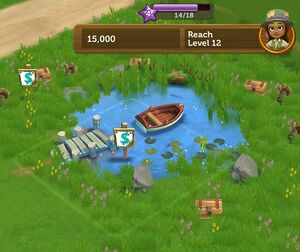 Pappy's Pond is a foraging spot. It is unlocked at Level 12 and costs 15,000 coins.
You can send a maximum of four farm hands to forage there. Foraging costs 1 Country Biscuits, 1 Farmer's Soup, and takes 8 hours.
For more detailed information about the drop rate for foraged items read the Foraging page.
Possible Rewards
This information is current as of Version 4.0.392 (32)