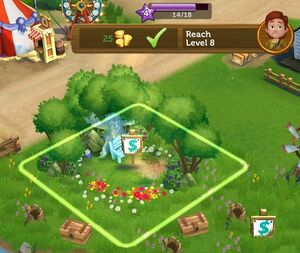 Grandma's Glade is a Foraging spot. It is unlocked at Level 8 and costs 25 coins.
You can send a maximum of two Farm Hands to forage there. Foraging costs 1 Country Biscuits and takes 15 minutes.
For more detailed information about the drop rate for foraged items read the Foraging page.
Possible Rewards
This information is current as of Version 4.0.392 (32)